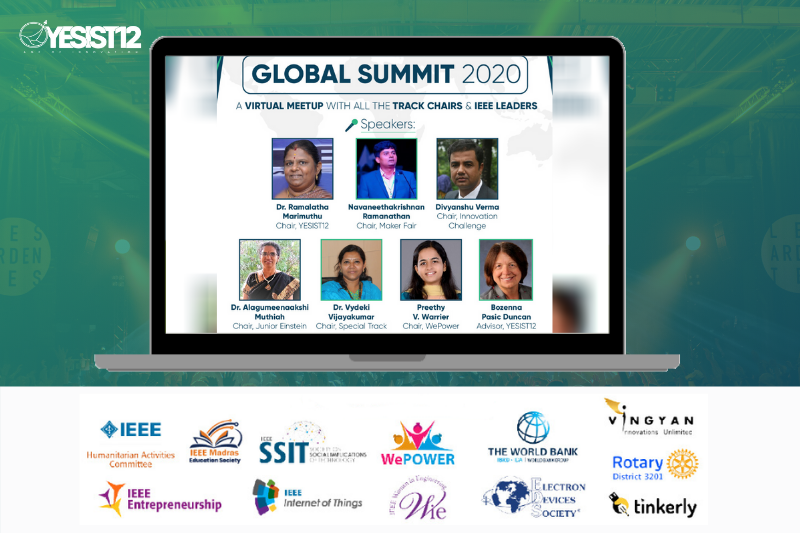 𝗜𝗘𝗘𝗘 𝗬𝗘𝗦𝗜𝗦𝗧𝟭𝟮-𝟮𝟬𝟮𝟬 | 𝗚𝗹𝗼𝗯𝗮𝗹 𝗦𝘂𝗺𝗺𝗶𝘁 𝗣𝗿𝗼𝗴𝗿𝗮𝗺
Are you looking forward to 𝗶𝗻𝗻𝗼𝘃𝗮𝘁𝗲 𝗳𝗼𝗿 𝘀𝗼𝗰𝗶𝗲𝘁𝘆? Are you not getting any platform for 𝘀𝗵𝗼𝘄𝗰𝗮𝘀𝗶𝗻𝗴 𝘆𝗼𝘂𝗿 𝘀𝗸𝗶𝗹𝗹𝘀?
So, here we present you another chance to explore 𝗜𝗘𝗘𝗘 𝗬𝗘𝗦𝗜𝗦𝗧𝟭𝟮-𝟮𝟬𝟮𝟬 which is such a similar platform to share your innovation with key Academicians and Industrialists joining us across eminent organizations.
💡 𝗢𝗯𝗷𝗲𝗰𝘁𝗶𝘃𝗲𝘀 𝗼𝗳 𝗦𝘂𝗺𝗺𝗶𝘁:
To spread awareness of Social Innovation through YESIST12 Platform
To spread Vision & Mission of YESIST12-2020 Event
To get awareness about integrating YESIST12 with your Career Enhancement